Find the Most Popular Domain Name to Grow Your Online Presence
As the web hosting leaders in Canada, we know that quality options are important. Therefore, we offer hundreds of different domain names to choose from.
The .com domain is known world-wide for its well-established reputation. Selecting this TLD will gain the trust of your customers globally.
C$19.95
The .ca TLD is the official domain of Canada, and the preferred choice of Canadians. Gain popularity within the Canadian community easily with this option.
C$34.95
Mostly used for technological websites, .net domains never go out of style. No matter what your site is, show that you know your stuff.
C$19.95
Ideal for showing off in this beautiful Canadian province. Websites ending with .quebec are prized by Quebecers. Represent their pride with this TLD.
C$49.95
A .org domain name helps you become a well-established brand of trust and integrity. Many organizations will choose this TLD for success.
C$19.95
Use your .info domain to share your knowledge around the world. Become a reliable source of information across the globe with this option.
C$29.95
Nothing says "Buy Now" more than a .store website. Show off your stock and sell more to your customers today!
C$78.95
Show the rest of the world that you mean business with a distinctive website URL. Only the cream of the crop will show off their .biz domain.
C$29.95
Some Tips for Finding the Best Domain
With so many options, you will easily find your ideal domain from the best domain registrar in Canada.
Make it Memorable
Find a name that will grab the attention of your potential visitors.
Know Your Customers
Choose a domain name reflects that your targeted clientele.
Use Popular Keywords
Using a keyword as your domain name will help customers find you.
Short and Sweet
The domain name should be short and easy to remember.
Take Your Time
Take the time to look at different variations before deciding which is best.
Analyze Your Competition
Checking out what your competitor has chosen can help you decide.
Pioneering for Quebec
We work hard to offer you the newest innovations. Hence, when Quebec decided to become the first province in Canada to offer ".quebec" TLD, we did not hesitate to become an ambassador.
As proud Quebecers, our support and technology is 100% sourced in Quebec. Wherever your country code is, we will happily show you how efficient our services are.
Take advantage of our expertise and buy a domain name with us!
Own a Personalized Email Address
With a domain name, there are endless possibilities. As a result, you can choose your own personal or professional email. Why stop there? You can have emails for your whole family or team!
When you host your emails with us, you are able to access them online anywhere in the world. Don't let work stop your travels, get your emails today!

Free Domain Name
Want a free domain name? Consider our Business Plan! Choose any .com, .net or .org of your liking, and host everything under one roof.
Our Business hosting is the strongest one yet. Ultimately, you can control all your domains, websites, and emails without worrying about space or resources.
It's time for our Canadian web hosting experts to answer your questions!
Didn't find the answer you were looking for? No problem, just contact us through our contact form and our team of support experts will get back to you!
There are some restrictions concerning the registration of a domain name.
A domain name can only contain letters, numbers, and hyphens. Any other characters are not allowed in a domain name. (It is possible to register domains with accents such as éàôôî, etc. However, this type of domain requires a special registration method. If you are interested in this type of domain, please contact Astral Internet)
You cannot use hyphens at the beginning or end of a domain name.
There is a minimum and maximum length to respect. Domain names must be between 3 and 63 characters long.
Certain domain extensions have some restrictions. For example:
The .mobi extension was created for mobile devices. Thus, any site using the .mobi extension must be a mobile site.
Some extensions require special permissions to be used such as .gouv (government), .edu (school or university) and .mil (military).
The majority of Top-Level Country Domains (ccTLDs) are not available for purchase by anyone. Often, you must be a citizen of the country in question to register it. This is particularly the case for .ca domains.
We have been in the Canadian web hosting industry for almost 20 years and have gained a great deal of expertise on everything related to online clouds, including domain name management.
With Astral Internet, you will enjoy several benefits such as:
Free lockdown of your domain name to prevent unauthorized transfer.
Protection of your information to prevent spammers, crooks, and identity thieves from gaining access to your personal information.
Prices in Canadian dollars. Since our hosting company is in Canada, our prices are all in Canadian dollars, saving you up to 30% compared to our competitors who often charge in USD.
High level technical assistance. We do not outsource our support staff. We proudly offer 24/7 technical assistance with our Canadian-based experts.
Absolutely! Our web hosting plan in Canada are 100% compatible with any domain name, no matter where it is located. All you must do is point the « nameservers ». These will be provided in your product email after the purchase of a hosting plan.
When you register a domain name, if you pay the annual renewal fee on time you remain the legitimate owner of that domain. You can do what you want with it. Use it, keep it for future use, sell it to others, etc.
Unbeatable Satisfaction Rate!
More than 73% of our clientele has been referred by other clients or are former clients who come back to request our services after a short period of absence.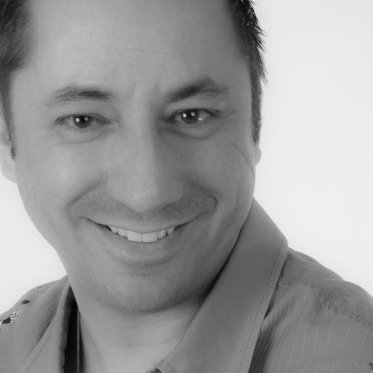 An Exceptional Product from Quebec.
We can always trust Astral Internet for an exceptional product quality and an outstanding customer service. Reliable and safe servers, great customer service and technical support, make Astral Internet our chosen partner to handle the hosting and domain names management of our clients.

STÉPHANE GAGNÉ, General Manager (anekdotes.com)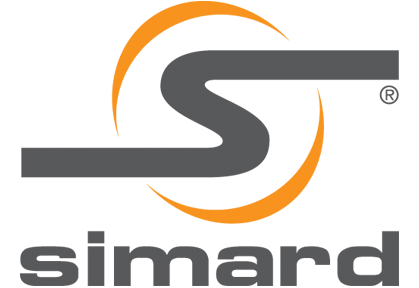 An Outstanding Customer Service!
After multiple researches, we've decided to migrate our web site to Astral Internet. We are very satisfied to have found a Canadian web hosting company that corresponds to our vision of the industry by placing the customer first.

BRUNO BUISINE, marketing coordinator (Simard Suspensions)
Customer Centric Approach.
Astral Internet is the partner we were looking for. By providing us with the equipment and bandwidth needed to face the traffic spikes that we get in very short time periods, they were able to make the Fête Nationale site a success.

M. DAVID JOLY, (Fête nationale du Québec)