Peace of Mind for Your WordPress Website
The worries and apprehension of updating your site is a thing of the past with WordPress hosting service!
Monthly
C$39.95 C$ / month
---
Captcha on all forms
Buffer memory installation (cache)
« Website accelerator » configuration
Firewall activation
SSL installation and maintenance
Optimization of site images
10 mailboxes of 1GB each
Annually
C$30.00 C$ / month
C$32.99 upon renewal†
---
Captcha on all forms
Buffer memory installation (cache)
« Website accelerator » configuration
Firewall activation
SSL installation and maintenance
Optimization of site images
10 mailboxes of 1GB each
Need a Package where you Manage your WordPress Yourself?
A WordPress Hosting Plan Equals a Worry-Free Website
WordPress hosting is having the expertise of three technicians and two programmers by your side.
No More Problematic Updates
Many WordPress site owners have already lost data following the update of a plugin or theme that went wrong. With our WordPress hosting, let it be history.
Our updates are executed by humans, not by automated software. We take care of verifying every detail that an automated system would miss.
A full WordPress hosting backup is made before we begin updating your website.
We compare the pages of your website before and after the WordPress updates to ensure the full functionality of your site.
Extra Security in your WordPress Hosting
A website developed on WordPress is more likely to be attacked than a regular site. We take great care in the well-being of your website by adding necessary protections.
We will ensure that the WordPress site administration is not accessible to robots trying to access it.
Every WordPress hosting is verified in real time with the help of "Imunify360" against possible vulnerabilities in extensions.
A firewall will be integrated directly in your WordPress site to detect intrusion attempts and to secure any vulnerable part of WordPress.
Faster Loading Time with Our WordPress Hosting
A fast site is rewarded by search engines. That is why we deploy tons of efforts to accelerate your site in our WordPress hosting.
We will reduce and remove extensions that are not necessary for the good functioning of your website.
An optimization of all the images found in your WordPress hosting will be made to reduce the site's weight.
We will reduce the number of requests needed to display your website.
We will install and configure two to three levels of "cache" to reduce the loading time of each page.
A Suitable, Simple and Affordable Solution
Once a month, one of our technicians will go into the administration of your WordPress site and perform the various updates.
Speed
Website acceleration with our proprietary technology. We have developed our own website accelerator for WordPress.
Simplicity
WordPress updates and maintenance performed by our experts.
Security
Added several firewalls for hacker detection. Your information will remain secure.
Service
Simply the best technical support in Canada, fast & efficient 24/7.
Why Choose us for Your WordPress Hosting?
Our all-inclusive package allows you to secure, optimize and update your WordPress website on a monthly basis.
Extensions, theme and WordPress updates.
Implementation of firewalls to block potential threats.
Image optimization to speed up website load time.
Your site will be fast and accessible everywhere in the world.
Installation of a caching extension in the site to speed up the page load time
Redirect your visitors to a secure version of your site.
Nowhere else in Canada will you find such a broad and comprehensive service as ours. Trust Canadian WordPress hosting professionals, trust us.
In summary, Canada WordPress hosting service is quality maintenance and constant monitoring that guarantees optimal loading speed, which ensures continuous performance and good SEO for your WordPress site.
You will find the answers to the most popular questions in the frequently asked questions. Don't hesitate to contact us if your question is not there, or if you need more information.
Why do I need the WordPress hosting package?
Punctual maintenance of a WordPress site represents difficult and even painful procedures for the majority of site owners. However, these procedures are essential to ensure the effectiveness and proper functioning of your platform in the long term.
Neglecting the maintenance of your WordPress can have strong impacts on your site and make it vulnerable to different types of attacks.
In addition to exposing your platform, data and content, a WordPress site that is not optimized becomes heavier and slower to open. As a result, the SEO of the site could be affected.
This is precisely where the Astral 360 – WordPress package comes to make your life easier. Our-qualified team will perform all administrative tasks related to the maintenance of the various modules and extensions of your site so that you can focus on other tasks.
Should I notify you when there are updates?
Absolutely not !
No need to notify us. As your hosting is turnkey, we take care of checking and updating monthly at the very least. If you receive an email notification regarding a new update to be made, no need to notify us because you know that in the next 30 days at most this update will have been carried out by our team.
Will my site be faster?
Without a doubt !
Image optimization
The installation and use of a powerful image optimization extension will be carried out.
The extension makes it possible to reduce the size of images by more than 50% without altering their appearance. This will, once again, optimize the speed of loading pages on your site and improve your positioning on search engines.
Buffer memory installation
We install a buffer memory extension (caching) in your site to speed up page load times.
Installing multiple buffers will optimize the speed of your site and maintain or improve its SEO on search engines.
Will my WordPress site be more secure?
Of course!
Relocation of access
The default WordPress administration access page will be moved so that only you can know it. This prevents, among other things, robots from trying to access your site using a hacking method called brute force attack.
Change of main user
Our team also makes sure that the name of the main user is not « admin » and that it is not the first record in the database. Again, for security reasons.
Strong encryption
We are also changing the salting of the WordPress configuration file, which strengthens the security aspect of password encryption.
Captcha installation
We install protection against robots on all forms of the WordPress site (captcha). This is to reduce or completely eliminate the reception of spam caused by the automated submission of your forms.3
Why should I use CloudFlare?
It is best to point the DNS of your domain to CloudFlare. In this way, you will benefit from a CDN (content delivery network) with Anycast. With the Anycast DNS service, your site will be loaded faster in all countries of the world and will be protected against DDoS attacks.2
Your site will be propelled by more than 194 global data centers (including 6 across Canada) with CloudFlare's CDN (Content Delivery Network), known for its speed and reliability. You will then benefit free of charge from the advantages and reliability offered by the Anycast DNS network :
Faster loading of your site and pages.
More efficient site, in all countries around the world.
Excellent protection against DDoS attacks.
What type of firewall will be used?
Your site will be protected behind three firewalls (three layers of security) and an intrusion detection system designed to stop hackers before it is too late.
This system analyzes any action carried out on the site in real time. For example, when a file is uploaded or simply when you type the site's address in the browser search bar. So, as soon as a malicious attempt is detected, it is blocked before even reaching your site.
We are therefore implementing a physical firewall and two software firewalls to block potential threats and ensure the security of your WordPress site.
A physical firewall with rules created specifically for WordPress sites.
Two software firewalls: A firewall against brute force attack attempts and optimized safety rules for WordPress sites (CloudFlare).
Unbeatable Satisfaction Rate!
More than 73% of our clientele has been referred by other clients or are former clients who come back to request our services after a short period of absence.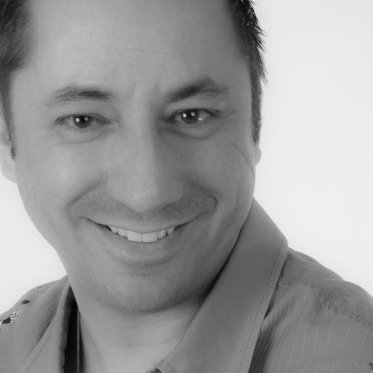 An Exceptional Product from Quebec.
We can always trust Astral Internet for an exceptional product quality and an outstanding customer service. Reliable and safe servers, great customer service and technical support, make Astral Internet our chosen partner to handle the hosting and domain names management of our clients.

STÉPHANE GAGNÉ, General Manager (anekdotes.com)
Customer Centric Approach.
Astral Internet is the partner we were looking for. By providing us with the equipment and bandwidth needed to face the traffic spikes that we get in very short time periods, they were able to make the Fête Nationale site a success.

M. DAVID JOLY, (Fête nationale du Québec)
An Incredible Price/Quality Ratio for my Hosting.
We are proud to have centralized everything related to web hosting, virtual server and domain names a company in Canada. Because they have been able to meet our needs with an unmatched quality/service/price ratio in the market.

M. YANN BRISETTE, President (Projet Habitation)
Special Conditions
† The price is based on a 3-year subscription. Shorter subscription periods are available in the shopping cart. Renewal at regular price. Price for product renewal is subject to change.
One website allowed per hosting. No parked domains allocated.
Up to 3 websites allowed per hosting. Unlimited number of parked domains. This package cannot be used for hosting reselling. The websites must be owned by a unique owner.
The term unlimited applies to normal use for a small business, see our Terms of service for more information.
One free domain is available only for a prepaid Business package of a period of at least one year. The domain is free as long as it is the main domain on the Business plan. Only TLD domains with the following extensions .com, .net and .org are available for this promotion.