.NET Reseller Plans in Detail
Our .NET hosting plans for resellers are ready-to-use.
Reseller 1
C$19.99 / month
C$24.99 upon renewal†
---
Unlimited websites
15 hosting accounts
30 Gigabytes of storage
Unlimited web traffic
Unlimited emails
Personalized nameservers
Reseller 2
C$35.99 / month
C$45.99 upon renewal†
---
Unlimited websites
30 hosting accounts
130 Gigabytes of storage
Unlimited web traffic
Unlimited emails
Personalized nameservers
Reseller 3
C$55.99 / month
C$66.99 upon renewal†
---
Unlimited websites
55 hosting accounts
230 Gigabytes of storage
Unlimited web traffic
Unlimited emails
Personalized nameservers
Also want to sell domain names. Check out our domain name reseller offer.
The Advantage of a Windows Reseller Hosting with Astral Internet
Reselling .NET hosting is a walk in the park with the right partners.
Your Own a Plesk Reseller Control Panel
Your Windows reseller hosting will come fully equipped with it own Plesk reseller control panel. You will have full control on every aspect of your client's hosting account.
Create your own hosting service plan and give access to the features your client needs.
Schedule a statistic reports and keep an eye on the account in your Windows reseller plan.
Take advantage of the latest technological advances with a 2019 SQL server from Microsoft.
Propel websites built in "ASP", ".NET" and even ".NET Core" on an IIS 10 web server.
Enhanced Security and Flexibility on a Windows 2019 Server
Your Windows hosting reseller package will have the best environment in Canada. Your websites will be powered by IIS 10.
Your reseller hosting accounts will be powered by HTTP/2. HTTP/2 greatly reduces latency by reusing existing connections.
Natively supports the latest SSL encryption methods.
A White Label Windows Reseller Hosting Account
Change the aspect of your clients' Plesk account and add your own logo. Our .NET reseller hosting is ready to be tailored to your look.
Customize your Plesk interface in your reseller package by branding it with your own company name, logo, and custom links.
Change the Plesk theme and brand it with your own colors.
Create your own button with custom links to help your customers navigate more easily in their Plesk control panel.
Anything Your Clients Could Ever Need
Want to resell more than web hosting? We have you covered.
Purchase the SSL option for only 9.95$ per month, and secure as many sites as you want!
As a domain name reseller, get access to preferential deals and easily control, order, or renew your client's domain names.
Your client has outgrown their hosting plan? No problem! Upgrade to a VPS or move their site to a separate hosting plan.
Why take .NET Hosting Reseller Plan with Astral Internet?
With our reseller plans, you can easily set up your sites whenever you want, without having to contact us.

Plesk Control Panel
The most advanced control panel for .NET
Website Protection
Protection against hacking, DDOS attacks and brute force attacks.
1-Click Software
Install DNN (Dot Nuke Net) in 1-click.
99.9% Guaranteed Availability
Our infrastructure provides an online service availability rate of 99.9%.
30 Day Warranty
If you are not satisfied within the first 30 days of use, we will refund your money.
The Best Experts
All your problems will be resolved when you get in touch with our experts.
Our reputation goes beyond Canadian borders. Over the years, we have carved out a "leader" position in web hosting through the quality of our customer service, the knowledge and skills of all our agents, as well as the professionalism each of our clients is served with.
The safety of Your Website Comes First
No risk to take, we have several levels of security that ensure maximum protection for your website.
Fortinet Physical Firewall
Filters all data center traffic to mitigate DDOS attacks and protect you against viruses.
Mod Security
Blocks malicious requests that affect popular tools like WordPress, Joomla, and Drupal.
Hacked Website?
Our professional webmaster service is available 24/7 to quickly clean up a compromised account.
Unbeatable Satisfaction Rate!
More than 73% of our clientele has been referred by other clients or are former clients who come back to request our services after a short period of absence.
High Quality Service
Because of the quality of the equipment used to offer their services but especially for the quality of their customer service which is always very fast and very efficient.

STEVE DION, President of Webtek Gestion T.I. (Webtek Ti)
Customer Centric Approach.
Astral Internet is the partner we were looking for. By providing us with the equipment and bandwidth needed to face the traffic spikes that we get in very short time periods, they were able to make the Fête Nationale site a success.

M. DAVID JOLY, (Fête nationale du Québec)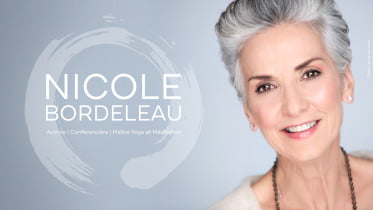 Partners for more than 15 years already
Astral Internet and Nicole Bordeleau have been partners for over 15 years. The reason is very simple: their hosting and protection service is safe and efficient, customer service is fast, attentive and always concerned with offering the best options to their customers. In this sense, regardless of the type of problems encountered, the team always quickly and efficiently finds the (…)

HÉLÈNE DALAIR & NICOLE BORDELEAU, Producer (nicolebordeleau.com)
Special Conditions
† The price is based on a 3-year subscription. Shorter subscription periods are available in the shopping cart. Special introductory price is only valid for the first year. Price for product renewal is subject to change.