Reliable Windows Hosting for .NET Sites with Microsoft SQL Server
Windows Servers 2019
".NET Core" feature already installed
Email on a SmarterMail server
Plesk control panel with advanced security
Choose your .NET Windows Hosting Plan
Deploy a site made with DNN (DotNetNuke) or any other .NET hosting platform with ease.
High-End Technologies in our Windows Hosting Plans
As Canada's leader in hosting, we bring you the latest technology. Our ASP.NET hosting is in Windows 2019 servers with MS SQL 2017.
ASP.NET Core Environment
An "open source" environment platform focused on the development of cloud-connected web applications.
Raw Performance: The ASP.NET Core compiler automatically optimizes code to improve performance. This optimization is done without having to modify your code.
Easy to Maintain: ASP.NET Core requires less code to perform complex tasks. The fewer lines of code it has, the easier it is to keep the site updated.
Multiple OS: ASP.NET Core can be run on multiple operating systems such as Mac, Linux servers and Windows. This advantage helps create applications that can be deployed faster in the cloud.
Supported by Microsoft: As if being hosted by the best in Canada wasn't enough, ASP.NET Core technology is supported, updated and developed by Microsoft's best engineers.

CMS DNN (DotNetNuke)
A feature rich content manager with one of the best integrated security systems.
Intuitive Navigation: Whether you are a system administrator or simply a user, DNN's interfaces are easy to use and very intuitive.
Integrated E-commerce: DNN already has everything you need to start your online store. It allows you to sell physical and virtual goods or even take donations.
Stability and Performance: DNN ensures that each page is quickly served to visitors and even allows you to adjust various cache settings.
Microsoft SQL Database
An MS SQL database is the #1 choice when it comes to making a transactional site in ASP.NET or with a Windows Server environment.
Increased Security: According to Microsoft, over the past 7 years, MS SQL has experienced fewer security breaches compared to other databases.
More Performance: MS SQL includes a transparent compression layer with encryption. No need to change your code to save encrypted data.
The Safety of your .NET Windows Hosting Comes First
No risk to take, we have several levels of security that ensure maximum protection for your website.
Fortinet Physical Firewall
Filters all data center traffic to mitigate DDOS attacks and protect you against viruses.
Mod Security
Blocks malicious requests that affect popular tools like WordPress, Joomla, and Drupal.
Hacked Website?
Our professional webmaster service is available 24/7 to quickly clean up a compromised account.
Compare our Windows Hosting
Need more technical information about our .NET hosting plans? Here is a detailed comparison between our different Windows web hosting plans.
The main lines
Performances
Messaging (Email)
Antispam and antivirus level 1
Antispam and antivirus level 2
Regular price
Regular price
Regular price
Unlimited email forwarding
Compatible with Google G-Suite
Compatible with Exchange server
Security
Protection against injections
Compatible with SSL security certificates
Hosting Management
SSL security certificate management
External SSL installation
Network and Infrastructure
Service and support
Satisfaction guaranteed 30 days
Why Choose us for Your .NET Windows Hosting?
Astral Internet specializes in Canada Windows website hosting.
Nowhere else in Canada will you find such a broad and comprehensive service as ours. Trust the professionals for your Canada website hosting, trust us.

Plesk Control Panel
The most advanced control panel for .NET Windows web hosting
Website Protection
Protection against hacking, DDOS attacks and brute force attacks.
1-Click DNN Install
Install Dot Nuke Net with a single 1-click.
99.9% Guaranteed Availability
Our infrastructure provides an online service availability rate of 99.9%.
30 Day Warranty
If you are not satisfied within the first 30 days of use, we will refund your money.
The Best Experts
All your problems will be resolved when you get in touch with our experts.
Our reputation goes beyond Canadian borders. Over the years, we have carved out a "leader" position in web hosting through the quality of our customer service, the knowledge and skills of all our agents, as well as the professionalism each of our clients is served with.
Frequently Asked Questions
You will find the answers to the most popular questions in the frequently asked questions. Don't hesitate to contact us if your question is not there, or if you need more information.
What is ASP.NET web hosting?
Web hosting is a placeholder for your website on one of our servers. Servers stay online at all times, ensuring your website is accessible 24 hours a day. A web hosting package usually plays 2 roles:
The first; hosting is used to store all the files for your website. Whether they are images, .PDF files, videos, text, scripts, etc.
The second; it also hosts the necessary platform for the operation of your mailboxes. All emails you receive will be temporarily stored in your hosting plan until your devices access it to retrieve a copy.
I already have a domain name; do I need web hosting?
A domain name simply represents an address on the internet. This address is used to access web content, to send e-mails to the right recipient, to access other services … The domain name alone does not serve much purpose. (Except to prevent a competitor from registering this domain and using it) It should normally point to a web hosting service.
Our technicians are available if you are having difficulties and need assistance to point direct domain name to your web hosting.
Which web hosting plan should I choose?
Several factors can influence the ideal hosting package for your site. Some sites, like those using a DNN platform, may contain many modules. These modules can sometimes be very demanding for hosting in terms of required resources. So, two different websites working with DNN and having the same amount of traffic may need different plans. In general, here are the guidelines to help you choose a hosting product:
ECO web hosting package:
This basic package can be used by most websites. This web hosting package can be chosen if you do not need SSL / TLS security certificate and if you only use one domain name.
PLUS web hosting package:
This package offers more power than the ECO package and allows the installation of an SSL / TLS security certificate. This is the ideal choice if you want to secure your website, but also if you intend to use more than one domain name on your web hosting.
PRO web hosting package:
The PRO package is our most popular hosting package! It contains the resources necessary to run most of the complex web sites, having a lot of traffic, or requiring more resources than the average. Plus, get a free basic SSL / TLS security certificate!
With this package, we even offer a free domain name (as long as you keep hosting active) and a basic SSL / TLS security certificate for the first year.
SSL / TLS security certificates are used to encrypt the information exchanged between your website (our server) and your client (his computer). In theory, when a person is asked to enter information on your website (form, member section, online store, etc.), you should have a security certificate.
The certificate is also used to increase the reputation / credibility of your site in search engines such as Google. Search engines have recently started to rank websites with an SSL / TLS security certificate configured in the hosting.
Since July 1, 2018, all sites with no SSL / TLS certificate is identified as "unsafe" in most web browsers.
Unbeatable Satisfaction Rate!
More than 73% of our clientele has been referred by other clients or are former clients who come back to request our services after a short period of absence.
High Quality Service
Because of the quality of the equipment used to offer their services but especially for the quality of their customer service which is always very fast and very efficient.

STEVE DION, President of Webtek Gestion T.I. (Webtek Ti)
Just a Quick Word to say Thank You.
As a starting PME, it's extremely important to know that you are being supported. I'm very happy to be hosted with you, a Canada based company, for my website. It's a great start for our future collaboration!

MLLE ANNIE-EVE GRATTON, (Bedonzen)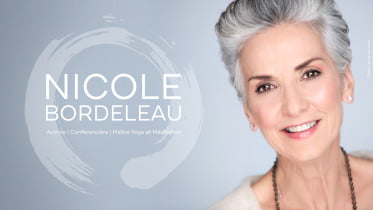 Partners for more than 15 years already
Astral Internet and Nicole Bordeleau have been partners for over 15 years. The reason is very simple: their hosting and protection service is safe and efficient, customer service is fast, attentive and always concerned with offering the best options to their customers. In this sense, regardless of the type of problems encountered, the team always quickly and efficiently finds the (…)

HÉLÈNE DALAIR & NICOLE BORDELEAU, Producer (nicolebordeleau.com)
Special Conditions
† The price is based on a 3-year subscription. Shorter subscription periods are available in the shopping cart. Price for product renewal is subject to change.
One website allowed per hosting. No parked domains allocated.
Up to 3 websites allowed per hosting. Unlimited number of parked domains. This package cannot be used for hosting reselling. The websites must be owned by a unique owner.
The term unlimited applies to normal use for a small business, see our Terms of service for more information.