Check Out our Domain Reseller Plan
Being a domain reseller gives you more flexibility and better prices.
Reseller 1
C$35.99
One-time account opening fee
---
.com – 10,55 USD / Year
.org – 13,16 USD / Year
.biz – 16,30 USD / Year
.net – 13,08 USD / Year
.tv – 32,76 USD / Year
.info – 15,60 USD / Year
.ca – 13,08 USD / Year
.co.uk – 7,78 GBP / Year
.us – 9,96 USD / Year
.name – 10,08 USD / Year
Here is an example of the current prices, many more extensions are available.
Why Take Domain Name Reseller Plan with Astral Internet?
Full Control
You will have all the tools at your disposal to sell domains at low prices.
Domain Transfer
Transfer domains names quickly and effortlessly from your reseller control panel.
Offer Extras
You will be able to sale of DNS zones and identity protection.
Don't stop here, take a look at our cPanel reseller and our .NET reseller plans.
Note: Individual domain name registration is still available to clients that have the reseller package.
Take Advantage of the Best Prices on Domain Names by Becoming a Reseller Yourself
Thanks to our long experience and our purchasing power, we can save you on the price of your domain names when you subscribe to our domain name reseller program.
Complete Integration
As a domain name reseller, it is important to easily manage all your domain names without hassle.
Manage your domain names from WHMCS or Blesta with the domain name reseller modules by Hexonet.
Create your own Hexonet API module to manage your domain names. Several types of connection are possible including HTTP, SOAP, XML / RPC, etc.
Take Advantage of the Lowest Prices
Since Astral Internet Canada already buys large volumes of domain names, this allows us to offer you lower prices than what you might get directly from other wholesalers.
Domain name resellers with Astral Internet Canada benefit from lower price than Hexonet's "Basic" and "Pro" billing.
You also get lower prices than the "Silver", "Gold" and "Platinum" packages of the Enom domain reseller.
You do not need to spend a minimum amount to have your own account as a domain name reseller.
Unbeatable Satisfaction Rate!
More than 73% of our clientele had been referred by other clients or are former clients who come back to request our services after a short period of absence.
Customer Centric Approach.
Astral Internet is the partner we were looking for. By providing us with the equipment and bandwidth needed to face the traffic spikes that we get in very short time periods, they were able to make the Fête Nationale site a success.

M. DAVID JOLY, (Fête nationale du Québec)
Just a Quick Word to say Thank You.
As a starting PME, it's extremely important to know that you are being supported. I'm very happy to be hosted with you, a Canada based company, for my website. It's a great start for our future collaboration!

MLLE ANNIE-EVE GRATTON, (Bedonzen)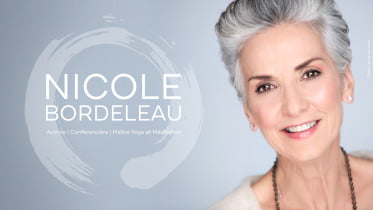 Partners for more than 15 years already
Astral Internet and Nicole Bordeleau have been partners for over 15 years. The reason is very simple: their hosting and protection service is safe and efficient, customer service is fast, attentive and always concerned with offering the best options to their customers. In this sense, regardless of the type of problems encountered, the team always quickly and efficiently finds the (…)

HÉLÈNE DALAIR & NICOLE BORDELEAU, Producer (nicolebordeleau.com)